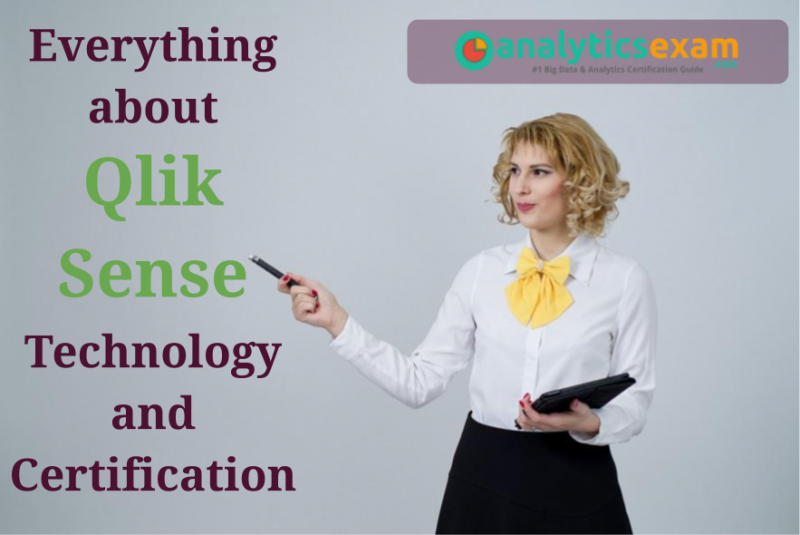 Qlik is a software company founded in 1993 in Lund, Sweden and now based in King of Prussia, Pennsylvania, United States whose main products are QlikView and Qlik Sense, both software for business intelligence & data visualization. The two main products QlikView and Qlik Sense serve different purposes running on the same engine. In QlikView, the user is pursuing their day-to-day tasks, analyzing data with a slightly configurable dashboard, most of the data is somehow "pre-canned". On the other hand, Qlik Sense allows associating different data sources and fully configuring the visualizations, allowing to follow an individual discovery path through the data. The company's official definition is QlikView is for guided analytics; Qlik Sense is for self-service visualizations. QlikView was the company's flagship product from its founding in the early 1990s through 2014, when it launched Qlik Sense. Since that point, Qlik has devoted most of its development resources to Sense, but it has continued to maintain and update QlikView for the benefit of existing customers, which Menninger thinks is the right thing. The two applications are built on the same technical core: the Qlik associative engine. This compute framework links data elements based on their commonalities rather than requiring the user to write a specific query, as is the case with most similar software applications -- an approach that supports intuitive data exploration, according to the company. This means both products are, at their most fundamental level, geared toward self-service data analytics. But that's where the similarities stop. At a high level, Qlik Sense was designed to be more of a modern data exploration platform. QlikView is optimized primarily for shared business intelligence reports and data visualizations.
Qlik Sense is more flexible when it comes to embedding analytics in external applications. It supports general web standards like HTML 5. Qlik Sense has a responsive design, enabling users to develop reports and visualizations that are optimized for either desktop or mobile viewing, and that is the reason the Qlik Sense has become more famous and generates more opportunity in terms of jobs. On the question of Qlik Sense vs. QlikView, which is better, the added functionality and modern user interface likely make Qlik Sense a better fit for most enterprises. Qlik Sense helps expose insights that query-based BI tools simply cannot. Qlik's Associative Engine brings together all your data so users can freely search and explore to find new connections. AI and cognitive capabilities offer insight suggestions, automation and conversational interaction.
Certification to be certified on Qlik Sense Technology.
There are total three Qlik Certification offer by the Qlik in which one is for admins and two for BI professionals. The BI Professionals related certificates as follow,
Qlik Sense Business Analyst Certification
This Certificate gauge professional's ability to identify requirements, design applications, prepare and load data, and develop applications. The Exam code is "QSBA2018" and has duration of 120 minutes to answer 50 questions. Candidate should get 68% to clear the exam.
Prerequisites
Practical experience developing production-quality applications in Qlik Sense

Experience creating dimensions, measures and objects for the master library

Understands user experience and design best practices and has experience building visualizations.
Qlik Sense Data Architect Certification
This Certificate gauge professional's ability on identify requirements for data models, design and build data models, and validate the data. The Exam code is "QSDA2018" and has duration of 120 minutes to answer 50 questions. Candidate should get 64% to clear the exam.
Prerequisites
Practical experience developing multiple production-quality applications in Qlik Sense

Ability to write Qlik Sense LOAD scripts and validate data

Basic understanding of Extract-Transform-Load (ETL)

Create and use connectors to various data sources

Understand the QVD layer and architecture of the Qlik platform

Ability to architect data to provide optimal performance

Familiar with SQL and relational databases