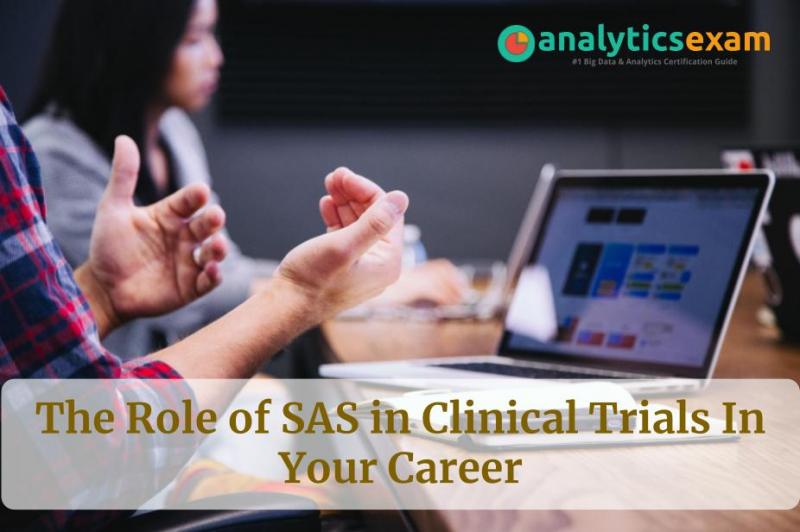 What is SAS Used for?
Imagine AstraZeneca managing the production, provenance, current location, destination, or pharmacy customer for every pill produced. Imagine Lufthansa managing the air tickets and flight data for millions of customers every day. Or perhaps Honda tracking the inventory for every vehicle produced and for sale around the world – plus data on which parts are included in which models at any given location; in case of a product recall? These are all examples of things that can be done with SAS. AstraZeneca, Lufthansa, and Honda are all companies that use SAS in their everyday business. SAS is an invaluable tool for business in the 21st century.
Who can take-up Clinical SAS?
To gain this skill, aspirant must have a bachelor's / Master's degree in B. Pharmacy, M. Pharmacy, Pharm D, Bio- Technology, MBBS, MD, BDS, BHMS, BUMS, BAMS, BPT/ M.Sc. (Microbiology/ Biochemistry/ Biotechnology/ Bioinformatics/ Chemistry/ Genetics/ Botany/ Zoology/ Life Sciences/ Biomedical Genetics / Molecular Bio Sciences / Statistics).
Skills & Knowledge required to become a Certified Clinical SAS Programmer.
The SAS programmer aspirant in India should have a SAS certification to be eligible to be a Clinical SAS programmer. Without this certification, you neither have the erudition nor the skills for the position. This is the most basic eligibility required to become a Clinical SAS programmer. The SAS certification program provides training to its candidates in areas including programming, advanced analytics, and data management.
Clinical SAS Training Path
The SAS Institute maintains a variety of different certifications specifically designed for the needs of particular job functions and particular industries. However, they all share in common a level of foundations in general SAS programming. These include the following:
Base SAS Programming Credentials – This is the first step in the SAS Global Certification Program. It ensures a basic understanding of programming principles using the base SAS 9.4 product.
SAS Certified Advanced Programmer – The program assumes that the student has already passed the Base exam. It covers more advanced topics in programming such as Macros, program flow, and more advanced data modelling.
SAS Certified Clinical Trials Programmer – This level is designed to help the student apply SAS programming and data management knowledge specifically towards the healthcare, pharmaceutical, and clinical research industries.
How Do I Get Started in SAS?
The SAS website itself offers certification exams directly, and also provides some training materials. However, most students – including many SAS professionals – prefer a more structured program that includes dedicated instruction, tutors, support, and guidance.
If you are looking for in-depth programs to learn everything you need in order to get started (or to advance) your career with SAS, Clinical Trial Management and Clinical Research courses that cover Base SAS as well as programs on the more advanced topics.
Presently, SAS has created a new Certification Program in Clinical Data Science, the crossroads between the domains of Data Science, Clinical SAS Analytics, and Information Technology. It's available for life sciences professionals with no prior SAS background; and provides training in all necessary areas of SAS programming and Clinical Research to prepare professionals for roles within a leading CRO, or other healthcare programming positions.
Many College offers evening and weekend classes, either online or at our campus in Edison, NJ. We can provide you with the software, student support services, class outlines, internship opportunities, and career support services to help you get the job; once you get the training!