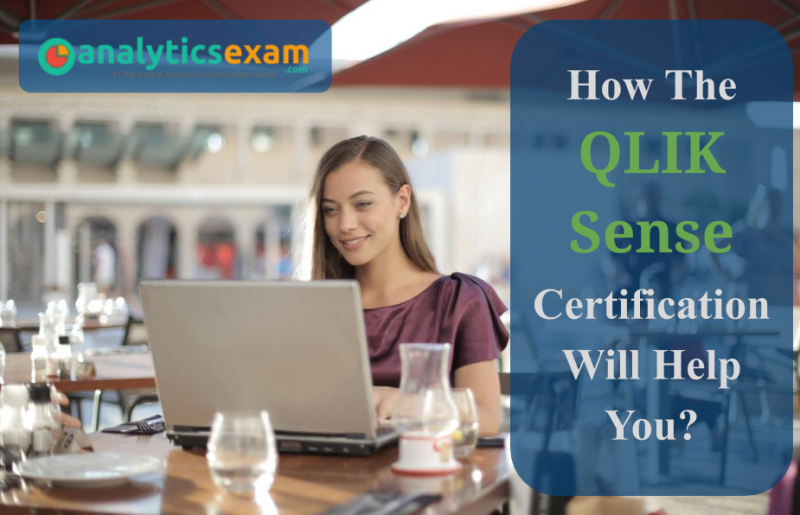 First, to start with the current situation around the world where humankind is fighting an epidemic, we will pray for all who are affected and may God perish the COVID-19 virus soon.
As it is clear now from the privileging situations and market conditions, the soft skills will be in huge demand and the skill of analytics will have a lion share in the new demand. Business needs to analyze their past data and plan the business teams and plans. There are businesses who were not using any analytical skills, also need to analyze their past data and put prediction based on the current situations. They actually need to keep updating the prediction based on the very recent data and changes in the situation. As most of must be knowing the QLIK is one of the leading BI Software worldwide, so there is no need of explaining why the QLIK skills will be in great demand. Analyzing and predicting business needs, performance and positions in the near future would be affected and all need to be re-evaluated that to be in great speed. Especially the lending sectors will need more and more data analysis skills to line-up the existing profiles as well as to set up the future business plans.
What is QLIK Sense?
Qlik Sense is Data Analytics Platform and sets the benchmark for a new generation of analytics. With its one-of-a-kind associative analytics engine, sophisticated AI, and scalable multi-cloud architecture, which can empower everyone in the organization to make better decisions daily, creating a truly data-driven enterprise. Increasingly, Artificial Intelligence is showing up in the products. What's the key to successful AI in analytics? Augmented Intelligence – an approach that brings together the best of machine intelligence and human intuition to accelerate time-to-insight, surface new and unexpected discoveries, and drive data literacy for users in any role and at any skill level.
Qlik Sense is a business intelligence (BI) and visual analytics platform that supports a range of analytic use cases. Built on Qlik's unique Associative Engine, it supports a full range of users and use-cases across the life-cycle from data to insight – with self-service analytics, interactive dashboards, conversational analytics, custom and embedded analytics, mobile analytics, and reporting. The solution comes in three different editions - Qlik Sense Enterprise, Business, and Team. Qlik Sense can be deployed in the cloud or on-premises.
Qlik Sense sets the benchmark for third-generation analytics platforms, empowering everyone in organizations to make data-driven decisions. People of all skill levels get unmatched analytical power, with unique associative exploration and search, AI-powered insight suggestions, AI-accelerated creation and data prep, advanced analytics integration, and natural-language, conversational interaction. They can easily share and communicate the insights they discover and get answers anywhere they work – with fully interactive and secure online and offline mobility. And for the enterprise, you get a true platform with open and standard APIs for customization and extension, powerful data integration and connectivity, centralized management and governance, and a Kubernetes based SaaS / multi-cloud architecture driving scalability across combinations of on-premise, private, and public cloud environments. The Qlik Sense system offers data visualization and discovery for individuals and teams. The software's data discovery tool helps businesses of all sizes explore simple and complex data and find all possible associations in their datasets. With the drag and drop interface, users can create interactive data visualizations to present the outcome in a story form.
The Technology Behind QLIK Sense
Qlik's Associative Engine lets users do big data analytics, combining a number of data sources so that associations and connections can be formed across the data. The two main products QlikView and Qlik Sense serve different purposes running on the same engine. In QlikView, the user is pursuing their day-to-day tasks, analyzing data with a slightly configurable dashboard, most of the data is static. Qlik Sense allows concatenation of different data sources and fully configuring the visualizations, allowing drill-down on an individual data record.
Qlik Analytics Platform offers direct access to Qlik's Associative data engine through open and standard APIs. Qlik Data Catalysis is an enterprise data management product and Qlik Core is an analytics development platform built around Qlik's Associative engine and company-authored open source libraries.
QLIK Sense Certifications
So we know that the QLIK sense has the great capabilities in the current market conditions and having a skill which is certified by the QLIK will for sure have an edge over any other non-certified job seeker. Qlik Sense has mainly three certifications which cater different area within it.
Qlik Sense Business Analyst
While this exam focusing on mostly about the best practices of using different charts and graphs, it encouraged a lot of memorising. Qlik blog is the only resources I used to study for this exam. So if you are the one who needs to validate his or her skill of choosing the right visuals, this exam is for you. Just Go for it. You can get all details of the exam Course to contain here as well as the Practice Exam to prepare for the Qlik Sense Business Analyst Certification
Qlik Sense Data Architect
The developers, do not afraid or fuss about the certifications because of experience matter! Please build lots of QS applications and ship them with Qlik cloud which is free. One of the best examples is to help your colleague or other departments to do advanced analytics. You can get all details of the exam Course to contain here as well as the Practice Exam to prepare for the Qlik Sense Data Architect Certification
Qlik Sense System Administrator
The questions on the certification exam for the QSSA are now more focused inside out of Qlik management console. There are not many objectives to be memorized but hands-on experience is really important. For example, things like token counting, apps auditing, sync rules, and lastly user directories are really popular within the exam. Some CMD commands are also helpful, such as netstat, nslookup etc. You can get all details of the exam Course to contain here as well as the Practice Exam to prepare for the Qlik Sense System Administrator Certification