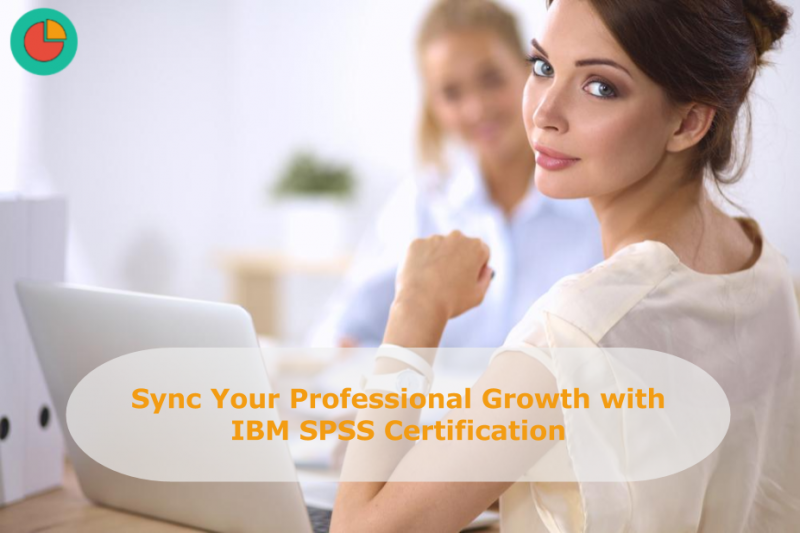 IBM SPSS training and certification programs enable you to maximize the value your IBM SPSS software provides you and your organization. This can be in two way, one it helps you leverage over different tool set the software offers and the second, it helps you start thinking in a software way. The second part is most important and that cannot be taught by just speaking or make the student reading. This skill can only be developed by facing different problems or situation with data and try finding the solution which is best to get maximum from data using the IBM SPSS software in the best way. So here practice becomes most important to develop the problem-solving thinking. You can validate your expertise and advance your career by becoming certified in products that support analytics. Choose certification in IBM SPSS Statistics, for statistical analysis, or IBM SPSS Modeler, for data mining. Also, you can become certified in both, here we will keep our concentration on the SPSS Modeler as the data mining has more and wide market scope from the job perspective. However, both the Statistics and Modeler has significant value in the job market, because these advanced software products are used and recognized globally, you can be sure that your certification will carry significance wherever your career takes you.
Why
will Data mining
be becoming popular day by day?
We are not only generating vastly more data but our ability to harness and analyze this data has improved massively over recent years. We can now analyze large volumes of fast-moving data from different data sources to gain insights that were never possible before. Analyzing large and messy data sets is often referred to as 'Data Mining' or 'Big Data Analytics', which have become buzz words in their own right. Different types of analytics approaches allow us to analyze numbers, text, photos and even voice and video sequences. Let's look at some practical examples of how analytics are applied in practice today.
Sport: Analytics is widely used to improve the performance of athletes, sports stars, as well as you and I. Here, are a few real examples:
You can now get a baseball with over 200 in-built sensors that give players detailed feedback on their performance. Info Motion Sports Technologies together with researchers from the University of Michigan are refining a smart ball that tracks and analyses shooting skills and ball-handling mechanics. Isn't this exciting!
Smartphone Apps such as Run Keeper or Nike + Running use the inbuilt sensors in your phone so you can track and analyze your own running performance, measuring split times, calories burnt, etc.
Basically, analytics refers to our ability to collect and use data to generate insights that inform fact-based decision-making. Advances in information technology and a complete datafication of our world now mean we have (or will have very soon) data and insights on everything. This gives us unprecedented opportunities that will transform business, sports, healthcare, and government and so our job career.
There are mainly

three

famous IBM

SPSS

Modeler certifications,
as follow,
IBM Certified Specialist - SPSS Modeler Professional V3 (C2090-930)
Cognos also offers financial performance management solutions, and IBM Business Analytics certification can be earned in Cognos TM1, Planning Analyst and Contributor, Express 9.0 Reporter and Express 9.0 Xcelerator and Advisor. A specialist certification in Cognos TM1 Data Analysis will help learners learn to massage multidimensional data in order to uncover trends and outliers and perform predictive analysis.
SPSS data mining and statistical analysis software are also covered by IBM Business Analytics certification. An SPSS Statistics Level 1 certification can best serve researchers, statisticians and analysts, while the more robust SPSS Modeler Professional credential can be most useful to academics, businesspeople, and government personnel.