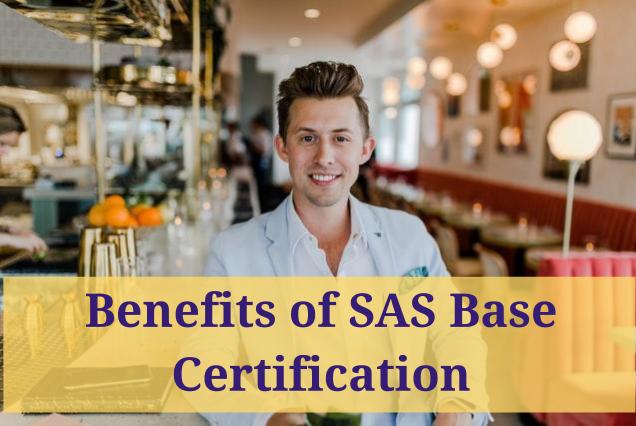 About SAS
Through innovative software and services, SAS empowers and inspires customers around the world to transform data into intelligence. SAS is a trusted analytics powerhouse for organizations seeking immediate value from their data. A deep bench of analytics solutions and broad industry knowledge keep our customers coming back and feeling confident. With SAS, you can discover insights from your data and make sense of it all. Identify what's working and fix what isn't. Make more intelligent decisions. And drive relevant change.
Certification Options
There are plenty of courses / certifications available to kick-start your career in analytics. These courses are provided in online, offline or hybrid mode. The only difficulty student face is to decide the best out of these courses. With some newly introduced courses, it has become even more difficult to make a convincing decision. The fear of investing in unworthy courses continues to remain the biggest hurdle for students. Being a certified Professional gives a professional a distinctive edge among the competition. Also, it is an opportunity to learn data science if you're still a student or a graduate, and then confidently advance into the vast realms of data science.
SAS Base Certification
Today's corporate world is dynamic. Companies are looking for professionals with specialized skills. If you have Base SAS Certification in your resume, then you will get noticed by hiring companies. Certification gives apperception of competency, shows commitment to the profession, and avails with job advancement. According to IDC (International Data Corporation) report, SAS has a 35% market share (more than double its near competitors). A Base SAS certification provides a definite measure of the individual's skills and at the same time adds marketability and credibility to the professional expertise.
This is why you can't ignore the Base SAS Certification.
Improve your skills and expertise simply by going through the process of preparing for a SAS exam. Even long-time SAS users say they benefited from the exam preparation experience.
Industry validation of your SAS skills and expertise as you have the certification from the SAS institute.
If you are a fresh aspirant having SAS certification, you are preferred by the prospective employers.
Increased credibility with your employer as a technical professional committed to personal growth.
As there is a global demand for SAS experts, you have the choice to apply for a job in many different locations around the world.
When you earn a SAS credential, you also earn a digital badge, that you can share documenting your accomplishment.
SAS credentials are job-role focused, meaning immediate relevancy to real-world needs.
Defined training paths and certification training packages make preparation more accessible and affordable.
SAS certified individuals can be listed in the Directory of SAS Certified Professionals which can be easily accessed by employers to validate your credentials.
SAS certified professionals have a huge job prospect. It is the leader in the Analytics industry.
The demand for SAS professionals is very high across all over the world. Your career can take the flight to advancement with this certification.
Preparing for the Certification Exam
There are certification preparation providers who also come up with the new material for the new exam. The number one Big data and Analytics Exam provider www.analyticsexam.com also come up with the later Practice Exam for SAS Base Programming. One can also check the Demo exam provide for free to check the quality of the practice exam.
Also, SAS institute has recently started using Pearson VUE's Online Proctoring which allows you to test from your home or office (provided your PC and internet connection meet requirements). This is a great option for a performance-based exam as you have control over the size of your monitor.
The Candidate who clear this new performance-based exam, he/she should have experience in programming and data management using SAS 9.4 and should be able to, Read and create data files, Manipulate and transform data, Create basic detail and summary reports using Base SAS procedures, Identify and correct syntax and programming logic errors.