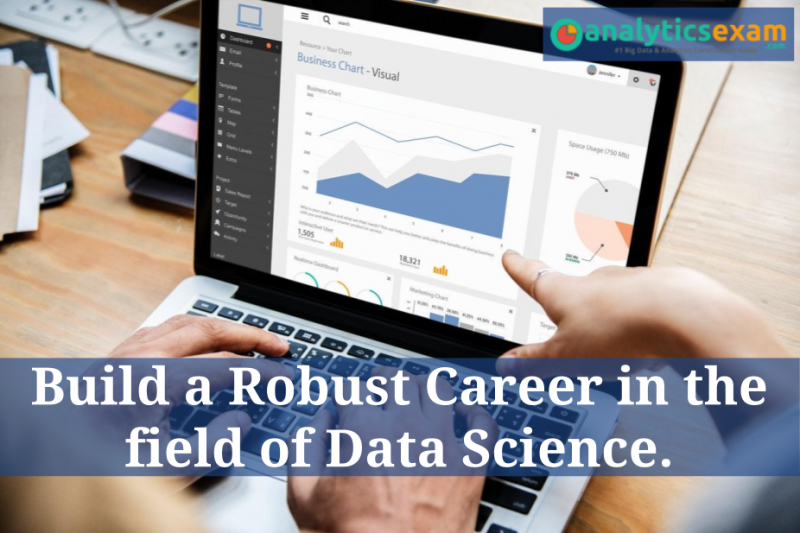 What is Data Science?
Data science is a method for gleaning insights from structured and unstructured data using approaches ranging from statistical analysis to machine learning. For most organizations, data science is employed to transform data into value in the form improved revenue, reduced costs, business agility, improved customer experience, the development of new products, and the like.
In other words, Data science is a multi-disciplinary field that uses scientific methods, processes, algorithms and systems to extract knowledge and insights from structured and unstructured data. Data science is the same concept as data mining and big data: "use the most powerful hardware, the most powerful programming systems, and the most efficient algorithms to solve problems".
Data Science and Statistics and Analytics
"Data science" has recently become a popular term among business executives. However, many critical academics and journalists see no distinction between data science and statistics, whereas others consider it largely a popular term for "data mining" and "big data". Writing in Forbes, Gil Press argues that data science is a buzzword without a clear definition and has simply replaced "business analytics" in contexts such as graduate degree programs. In the question-and-answer section of his keynote address at the Joint Statistical Meetings of American Statistical Association, noted applied statistician Nate Silver said, "I think data-scientist is a sexed up term for a statistician.
While closely related, data analytics is a component of data science, used to understand what an organization's data looks like. Data science takes the output of analytics to solve problems. If you're not solving a problem with data, if you're just doing an investigation, that's just analysis. If you're actually going to use the outcome to explain something, you're going from analysis to science. Data science has more to do with the actual problem-solving than looking at, examining, and plotting the data. We can also say that the data analytics describes the current state of reality. Data science uses that data to predict and/or understand the future.
Why Data Science is so important for
business
now a days
?
The business value of data science depends on organizational needs. Data science could help an organization build tools to predict hardware failures, allowing the organization to perform maintenance and prevent unplanned downtime. It could help predict what to put on supermarket shelves, or how popular a product will be based on its attributes. The biggest value a data science team can have is when they are embedded with business teams. Almost by definition, a novelty-seeking person, someone who really innovates, is going to find value or leakage of value that is not what people otherwise expected, Often they'll surprise the people in the business. The value wasn't where people thought it was at first.
Data science salaries
Here are some of the most popular job titles related to data science and the average salary for each position, the data is from PayScale:
Analytics manager: $67000-$126000

Associate data scientist: $58000-$101000

Business intelligence analyst: $49000-$95000

Data analyst: $42000-$83000

Data architect: $77000-$153000

Data engineer: $64000-$132000

Data scientist: $65000-$134000

Data scientist, IT: $61000-$135000

Lead data scientist: $95000-$172000

Research analyst: $40000-$79000

Research scientist: $48000-$118000

Senior data scientist: $93000-$160000

Statistician: $50000-$108000
Data science certifications
Organizations need data scientists and analysts with expertise in techniques for analyzing data. They also need big data architects to translate requirements into systems, data engineers to build and maintain data pipelines, developers who know their way around clusters and other technologies, and system administrators and managers to tie everything together. Certifications are one way for candidates to show they have the right skillset. And some of the most popular Data Science Certificates as follow,
Dell EMC Certified Associate - Data Science (DECA-DS)
SAS Big Data Preparation, Statistics, and Visual Exploration Using SAS 9