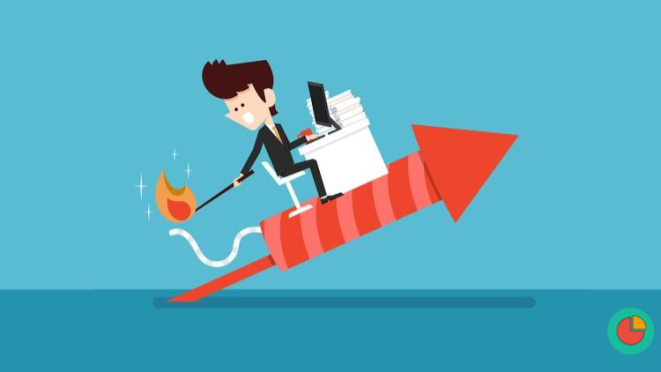 Let us start with some quick questions, you can say a rapid question round, this will help us identify if you hold skill set of a good analyst? Ask yourself these questions to see if you have what it takes:
Are you a problem solver?

Do you love complicated problems?

Do you like puzzles and other games involving logical thinking or reasoning games?

Are you generally curious to know how it had

happen

or happening?

Do you like working team and helping other solve the problems or situations?
If you answered "yes" to most of these questions, you are more likely to enjoy being an analyst.
It is a common perception that is just collecting, storing data and creating nutshell reports out of the stored data, however, analytics is much more then this. Analytics goes far beyond data; its primary goal is to enable business and the management of the organization to help data driven and futuristic decisions. This involves working with stakeholders to understand the gaps in the business and using this knowledge as a guide to manipulate data, derive useful insights, and make recommendations – all key actions to increase revenue and lower costs.
Wherever you sit in your organization, what's most important is the bottom line. And so whether you lead business or IT units or are in the trenches, the analytics profession has likely crossed your mind. What does it entail? Who are true analysts? How does one become an analyst?
Those of you specifically in a data management, data warehousing or business intelligence role may wonder how to further develop your analytics career. On the surface, an "analytics career" can be quite broadly defined, and the transition to it can seem very confusing. However, the structured approach we describe in this article will make it easy to choose your path – and give managers and leaders an appreciation for the developmental steps to success.
My first question to someone looking at an analytics career is usually, "Why do you want to change careers?" Once you understand your motivation to change and how well this career will fit your personality, you can consider your next moves.
Now as we know, who is the best fit for the analytics career, let move towards, the next question,
Why to choose the Analytics Professionals?
Jeanne Harris, senior executive at Accenture Institute for High Performance, has stressed the significance of analytics professionals by saying, "…data is useless without the skill to analyze it." There are more job opportunities in Big Data management and Analytics than there were last year and many IT professionals are prepared to invest time and money for the training.
The job trend graph for Big Data Analytics, from Indeed.com, proves that there is a growing trend for it and as a result there is a steady increase in the number of job opportunities.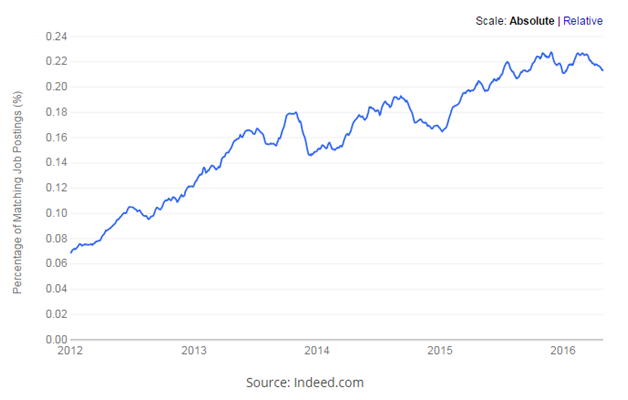 The current demand for qualified data professionals is just the beginning, In the next few years, the size of the analytics market will evolve to at least one-thirds of the global IT market from the current one-tenths. Technology professionals who are experienced in Analytics are in high demand as organizations are looking for ways to exploit the power of Big Data. The number of job postings related to Analytics in Indeed and Dice has increased substantially over the last 12 months. Other job sites are showing similar patterns as well. This apparent surge is due to the increased number of organizations implementing Analytics and thereby looking for Analytics professionals. In a study by Quin Street Inc., it was found that the trend of implementing Big Data Analytics is zooming and is considered to be a high priority among U.S. businesses. A majority of the organizations are in the process of implementing it or actively planning to add this feature within the next two years.
So we know that the opportunity is BIG.. So what next,
Get Trained
So as you are ready to get trained, let move forward to see on which niche field you should be choosing, Are you want to be in business analytics, driving decisions in the business world, or would you prefer the technical challenges of a data scientist doing advanced analytics? To give you some perspective, McKinsey Global Institute's report on big data predicts that by 2018, there will be a shortage of 1.5 million analysts/managers who can make data-driven decisions versus 140,000-190,000 positions open for data scientists.
There are several key differences between the two tracks.
Scientists need advanced analytics skills and thus they need formal education in statistics, computational mathematics or predictive analytics. Data scientists spend more time on computer algorithms than they do working with people. If you love working on data, software and systems, this is a good fit. Your education options depend on your situation. You can get in to a full time or a part time training based on the suitability for say
A business analytics professional/manager will need a basic understanding of analytical techniques that most data professionals can learn quickly. Analysts/managers spend more time interfacing with people than computers and are often working with broader business questions that can be solved using simpler analytics techniques.