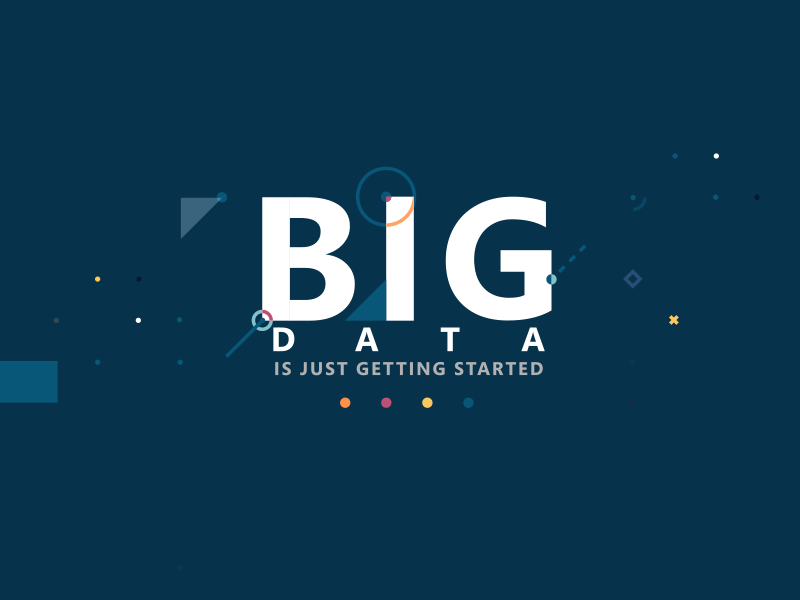 Every business has one thing common in the mission, boost bottom-line, and organizations are consistently evaluating the trends to find out how they can achieve the same. The recent searches show that the use of Big Data Analytics is possibly the hottest skills dominating the job markets globally. As per the recent survey was done by the leading job survey organization, the domain is yet not explored even 10%, so the scopes are wide and bright, not only that, the pay scale is also wonderful.
There is nothing new that, Big Data is everywhere, and it is growing. The thing is once you begin to understand it; you see an enormous amount of data floating everywhere. It aids in developing business, decision makings and rendering the key edge over the competitors. As a result, there is an extremely large demand of folks with expertise to help, analyze and manage companies using this data successfully. Those who are trained in this area, there is a huge opportunity out there.
Let's take a look at the reasons why making a career in Big Data would be the best decision:
Lofty demand of Big Data and Analytics Professionals across industries
There is no doubt that, Big Data has seen an amazing change in the last few years. Many companies are investing to be more data driven in how they carry out business. Thus, the searches for better candidates who have expertise in data tech are highly appreciated for the unrefined growth of business. The demand for Big Data science requires a high level of skills, held by a very rare supply of dedicated professionals. The talent is growing and so the demand. Moreover, the survey shows that Big Data analytics has scored the list of companies looking for long-term improvements in performance levels. Big data provides valuable insights which lead towards better management decisions.
The good news is, this demand is not just in any particular industry or vertical, It is transforming across various industries like hospitality, retail, technology, real estate, education, advertisement, e-commerce and much more, offering amazing opportunities for organizations to be more data driven and customer- centric.
Career growth is a few times more for the professional in the fields
As we already discussed, the Big Data Analysis is becoming a major element in business decisions and vital for companies to stay ahead. Firms have to react faster to take decisions. Allowing superior decision-making capabilities, analytics and new strategies indubitably stand out among other alternatives in the competition. All in all, it brings in very important information that can help business take apt business decisions. If some of you interested in job titles, there are many to choose from, say Analytics associate, Data Analyst, Data Engineer, business consultant, there are abundant options in terms of area and job too. Some of the organizations that are using Big Data analytics for their business needs are of professionals having knowledge of Microsoft, IBM, SAS, EMC & Cloudera 's big data and analytical solutions. SAS, Microsoft, IBM and much more to list as big data and analytics product and service providers, but clearly SAS, IBM, Cloudera and EMC top the list. Indubitably, Big Data and Analytics market has taken the Job world by storm and will continue to grow in coming years. IDC has predicted that market for Big Data will include the intelligence by 2020. Also, Gartner predicts that machine learning will be a top element for data preparation and half of the business will be related to data by 2018.
Handsome remunerations
It is least matter what you study from if you are firm on your decision on becoming a big data or analytics specialist. And the big motivation for anyone would be the handsome salary fetch by the big data and analytics professionals. There is a great opportunity of earning big money for candidates who have excellent skill-set in the domain of Big Data analytics worldwide. The salary trend for Big Data Analytics in the US is $100000 per annum. As we said, no matter where you study from, if you are dedicated and experienced enough with Big Data tools, no one can stop you from paying a handsome salary across the globe.